An open house can be a life-changing event for a homebuyer. If you plan ahead for an open house, you should have no trouble determining whether a residence matches or exceeds your expectations. And if the answer is "Yes," you can proceed quickly to submit a competitive offer to acquire a house.
What does it take to prep for an open house? Here are three open house preparation tips that every homebuyer needs to know.
1. Understand Your Budget
Before you attend an open house, you should find out how much money is at your disposal. Thus, you may want to meet with banks and credit unions to see if you can get pre-approved for a mortgage. That way, you can kick off your home search with a budget in hand.
Although you know that you have only a certain amount of money to spend on a residence, it may be worthwhile to consider attending open houses for residences with initial asking prices that are above your price range. Because in some instances, a home seller may be willing to accept an offer that falls below his or her initial asking price.
2. Create a List of Questions
A home is one of the biggest purchases that a person can make, and as such, it pays to be diligent. If you craft a list of questions before an open house, you can get immediate responses from the showing agent. Then, you can determine the best course of action.
When it comes to an open house, there is no such thing as a "bad" question. As a homebuyer, it is paramount to get as much information as possible about a residence to determine whether a house is right for you. Therefore, if you create a list of questions in advance, you can improve your chances of getting the most out of an open house.
3. Consult with a Real Estate Agent
If you're uncertain about how to approach an open house, you're not alone. Fortunately, real estate agents are available nationwide who are happy to teach you the ins and outs of the real estate market. By doing so, these housing market professionals will make it easy to take an informed approach to any open house, at any time.
A real estate agent will always keep you up to date about new residences as they become available. Also, if you are interested in homes in a particular city or town, a real estate agent will notify you about open houses in this area. And if you need extra help prepping for an open house, a real estate agent is happy to assist you in any way possible.
Let's not forget about the support that a real estate agent provides throughout the homebuying journey, either. A real estate agent will help you submit an offer on a house, negotiate with a seller's agent on your behalf and much more.
Be diligent as you get ready for an open house – use the aforementioned tips, and you can fully prepare for an open house.
The exterior of your home is just as important as the interior. The outside needs to fit the needs of you and your family. Good landscape design can have a big impact on a home. A high quality exterior allows for outdoor activities and brings more value to your home. 
The big question is- who will do the landscaping? You and your family? Maybe you'll hire a professional landscaper to help you complete these jobs. Landscaping isn't a simple job. It's more than adding stones and walkways to the yard and planting or mowing grass. When you want to transform the outside of your home, you'll need a vision and plans to execute that vision. Here's just some of the advantages to hiring a professional landscaper:
You'll Get What You Pay For
These landscaping professionals are just that- professional. You'll know when you hire them that you'll be getting high quality work in return for your investment. While you may miss trimming a few branches of a bush on your own, a pro landscaper will get every last leaf.    
How Much Will Materials Cost?
It would take time to look for materials that can be used for landscaping. It would also be an out-of-pocket expense for you to include with the time it takes to complete landscaping jobs on your own. Professional landscapers have these supplies readily available to them.  
Landscaping Takes Time
If you hire a landscaper, they know exactly what they're doing. They're also completing a job while you are off doing other things. You'll save quite a bit of time if you hire one.  
Landscapers Know What They're Doing
When you hire a landscaping professional, they know what kinds of plants that you'll need to get your desired look. They'll also know how to care for these plants. You could run into quite a few problems without the proper knowledge and experience. Left on your own, there are many different things that can go wrong while completing a landscaping project. You could place the plants in the wrong order, not have level ground, or end up with a lower quality project than you had originally hoped for. When you hire a professional, you know that a project is being carefully planned from start to finish. If the company doesn't execute it the way you'd like, you can always request that they fix it. If you make a major mistake on your own outdoor project, it's on you!
There's many advantages to hiring professional landscaping help. From regular yard maintenance to major outdoor projects, it's a good idea to have help that knows exactly what they're doing to save you from headaches at a later time.    
Just Listed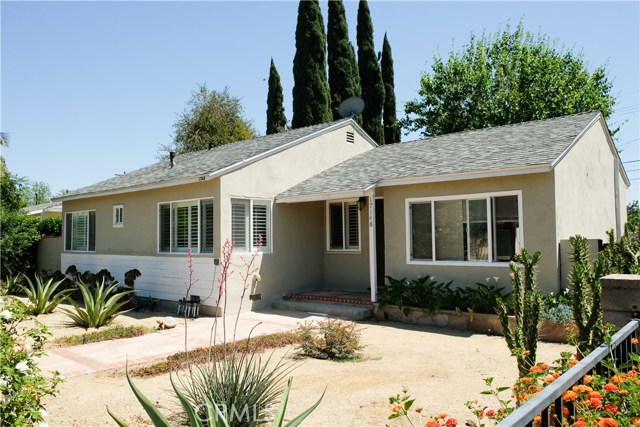 At over 1,600 sq. ft., this well-maintained 4 BD/3 BA California Ranch home in Lake Balboa has an open floor plan with a chef's kitchen that contains granite counters, stainless steel appliances and ample storage. The dual pane windows throughout the house provide natural light and efficiency. The Master Suite features a walk-in closet with built-in shoe racks and organizers, a natural stone walk-in shower and double glass bowl vanity. Beautiful French doors lead you to one of the patios in the green, lush backyard with mature citrus trees. Three additional bedrooms and two bathrooms create a great living space. Close to many restaurants, shops and Lake Balboa Park, Rec Center and Golf Course. Other amenities include drought tolerant front yard, inside laundry and automatic gate for the long driveway.
For better or for worse, the kitchen is the most fragrant area of the house. It's where we cook and store our food, but it's also where we throw away our garbage.
 In this winter months, people do most of their cooking indoors, which can lead to an increase in grease splatter. In the summer, the high temperatures in the kitchen can cause garbage to smell and fruit to become overripe more quickly.
 Regardless of the time of year, we can all use some help when it comes to reducing kitchen odors. In this article, we'll give you some advice on how to do just that.
 Read on for tips on eliminating odors in your kitchen.
Air quality
The odors in your kitchen, both the good and the bad, come in the form of tiny particles floating in the air. So, it follows that one of the ways to remove lingering odors would be to remove them from the air in your kitchen.
One way to do this is with the use of an air purifier. These appliances come in a number of different sizes and can vary in price from under $100 to several hundreds of dollars. Depending on the size and layout of your home, you'll want to search for a purifier that can safely handle the number of square feet that you'll need to purify.
One benefit of using an air purifier is that it can also help you remove dust and other allergies from the air while removing unpleasant odors. However, keep in mind that most air purifiers run 24/7, so expect a few extra dollars added to your electric bill each month.
Cooking surfaces
One of the most common causes of kitchen odors are the surfaces of your counters, oven, and appliances. There are a few ways to handle this problem, but the best solution is to take preemptive measures.
When cooking items with grease, oil or butter, use a splatter screen. This will help you keep most of the grease inside the pan and off your surfaces where they will later emit a smell.
It's important to frequently wipe down surfaces in your kitchen and clean them with a degreaser. If you don't have kitchen tile or some other form of easy to clean surface around your cooking surfaces, consider installing one.
Dishes and garbage
We get it, after working all day, cooking dinner, and finally sitting down to relax no one wants to clean dishes. However, leaving dishes in the sink is one of the leading causes of kitchen odors. This is also true for people who don't run their dishwasher frequently.
Speaking of dishwashers, be sure to check the drain at the bottom for debris, which can cause your dishwasher to smell badly.
When it comes to garbage, it's often better to have a small garbage can that you empty more frequently than a larger one that will start to smell. Try to find a smaller can that has a cover, and consider scented bags to help mask any odors that do find their way out of the garbage can.
Selling a luxury home in San Francisco, Los Angeles or elsewhere in California sometimes can be tricky. Fortunately, we're here to help you analyze the Golden State luxury real estate sector so you can determine the best course of action at each step of the property selling journey.
Now, let's take a look at three tips to help you analyze the California luxury housing market.
1. Check Out the Prices of Recently Sold Luxury Residences in Your City or Town
Analyze the prices of recently sold luxury residences in your California city or town – you'll be glad you did. With this housing market data in hand, you can find out whether sellers are accepting homebuying proposals at or near the initial asking prices of their residences.
Furthermore, reviewing the prices of recently sold luxury residences in your area may help you narrow the price range for your home. And as a result, you can set a competitive initial asking price for your luxury home in Malibu, Beverly Hills or any other Golden State city or town.
2. Assess the Current State of the Luxury Real Estate Market
The California luxury housing market may favor buyers or sellers. But if you analyze the current state of the Golden State luxury housing market, you may be better equipped than ever before to distinguish a buyer's market from a seller's market.
Oftentimes, it helps to look at how long available luxury houses have been listed. If you find that most luxury residences in your California city or town have been available for many weeks or months, for example, a buyer's market may be in place. Comparatively, if you find that luxury residences are selling quickly in your Golden State city or town, the current housing sector likely favors sellers.
3. Hire a Real Estate Agent
There is no need to analyze the California luxury housing market on your own, regardless of whether you plan to list a residence in Sacramento, San Diego or another Golden State city or town. Thankfully, you can hire a real estate agent and work with a luxury housing market expert who can provide comprehensive support throughout the property selling journey.
A real estate agent who possesses California luxury housing market experience can play a key role in your house selling success. He or she can provide lots of valuable housing market insights and help you make informed decisions time and time again.
For instance, if you're uncertain about how to price your San Jose luxury residence, a real estate agent can offer insights into the prices of comparable residences across the city. Or, if you need help boosting your Bay Area luxury house's curb appeal, a real estate agent can provide recommendations to help you do just that.
Want to enjoy a seamless California luxury home selling experience? Use the aforementioned tips, and you can analyze the Golden State luxury housing market and achieve your property selling goals.