Minimalism is everywhere lately, and it's no wonder why. With each of us cramming our days full of more and more tasks, buying larger houses, and being bombarded with advertisements for all of the things we need to fill those homes up with, it becomes apparent why many are turning to a simpler way of living. Or, at the very least, trying to cut down on the amount of stuff we own and have to keep track of.
Since our homes are where we keep all that stuff and where we spend the majority of our time, you can see how it becomes easy for homes to get cluttered and messy.
In this article, we're going to talk about some of the reasons you might want to incorporate minimalist ideas into your home and give you some tips on how to go about simplifying your life at home.
Less clutter, less cleaning, more time
The obvious benefit of minimalism is that the fewer things you own, the fewer things you have to spend time taking care of. This goes for cleaning, maintaining, and storing. It might be tempting to buy the latest single-cup coffee maker, but do you really need another thing to take care of and find counter space for?
When it comes to cleaning, a minimal house is much easier to take care of. Fewer things to dust and wash means you can spend more time doing things you enjoy.
To illustrate how much easier it is to clean a minimal room than a cluttered one, just image how long it takes to mop the floors of an empty room compared to having to move or clean around furniture.
The same reasoning applies to mowing a lawn--it's easier to mow in a straight line that it is to have to carefully avoid objects strewn across your yard.
Easier to live in  
By nature, we are an animal that loves to be organized. We get frustrated when things aren't where we left them or when we forget where we put something we need. A minimal home takes away some of that frustration by allowing fewer opportunities to lose our keys or whatever else gets lost in the piles of clutter.
More welcoming to guests and more relaxing for us
Each of us has our own preferences when it comes to decorating. However, one thing that can be said about humans is that we tend to feel more relaxed when we're not crowded by things or other people.
Similarly, it's easier for us to focus in environments that have fewer distractions. A minimal home office would ideally contain mostly just the necessities for whatever work you need to accomplish.
How to get started
Now that you know the benefits, here are some ways you can get started making your home more minimal.
To avoid taking on too large of a task at once, approach your home one room at a time. Take note of what is in that room and think back to the last time you used it. Does it serve a purpose? If the object is just for decoration, is it a decoration that you feel adds to the room or does it clutter it up too much?
By asking yourself these questions, you can begin to make your home a more relaxing, more welcoming environment for you and your guests.
Baking soda is something that most of us have in our homes. We use it for cooking, but have you ever thought that you can use it for cleaning as well? Baking soda is actually a fantastic thing to clean with. It deodorizes and is non-toxic, so it's safe for kids, pregnant women, and pets. Below, you'll find some of the household chores that you can complete using baking soda.
Scrub Down The oven
Since ovens can become really dirty, really fast, you need something that can take on the grease. Baking soda is great for this purpose. Make a paste using baking soda and water or vinegar. Let the paste sit in the oven for up to 24 hours. Then wipe the mixture down with a sponge or cloth. You can heat the oven after you do this initial cleaning to help you loosen any additional grease, grime, or food particles. Let the oven cool and wipe it down again. 
Keep Drains Clear


If you notice that your drains are a bit slow, you may want to avoid harsh chemicals and start with the baking soda right in your kitchen. Pour some baking soda into your drain. Then, run some warmed vinegar down the drain immediately afterwards. After you let that mixture go to work for about 10 minutes, you should flush the drain with boiling water. This won't work on already clogged drains, but it's great for maintenance on your drains that may be a bit slow. 
Keep Your Fridge Fresh
Your fridge can become a breeding ground for germs, crumbs, and spills. All you need to clean the  refrigerator up is a simple solution made up of baking soda and dish soap. The soap will help to cut any grease that has built up in the appliance, and the baking soda acts as an abrasive to get the gunk up. Just create a paste and apply it in the refrigerator. Then wipe down the shelves with warm water and a sponge. You can even disinfect your sponge in the microwave after you do this. Just place the sponge in the microwave for 2 minutes and you have a sponge that's like new! 
Freshen Your Washing Machine
Baking soda helps to deodorize things. To deodorize your washer, just pour half a cup of baking soda into the detergent dispenser of the washing machine. Run a cycle through with hot water. Your clothes will be cleaner than they have been in months! Make sure you do this to your washer about once per month to keep it smelling fresh and deter those funky odors from building up in your laundry room. The only thing that should be smelling funky in there are dirty socks!
What happens if you receive an offer on your home that fails to meet your expectations? Ultimately, you may want to decline the offer. But before you do, there are several questions you'll want to consider, including:
1. Is the offer "fair"?
Let's face it – one home seller's definition of a "fair" offer may differ from another's. However, an informed home seller will be able to differentiate a "lowball" offer from a strong proposal.
A lowball offer typically fails to account for a home's condition and the current state of the housing market. As such, this proposal may fall far below a home seller's initial asking price.
On the other hand, a strong proposal may meet or surpass a home seller's initial asking price. This offer likely accounts for a home's strengths and weaknesses, along with the needs of a both the homebuyer and home seller.
2. Are there any other offers on the table?
If you receive an offer on your home, you'll probably have one to two days to decide how to proceed. And if you have multiple offers in hand, you likely have a lot to think about in a short period of time.
In some cases, the best offer is not necessarily the highest offer, and for good reason.
For instance, a homebuyer may submit an offer on a home that exceeds a home seller's initial asking price. But if this homebuyer has not been pre-approved for a mortgage, he or she likely will need to obtain financing to proceed with a home purchase.
Conversely, a homebuyer who has been pre-approved for a mortgage knows exactly how much money is at his or her disposal. When this homebuyer submits an offer, he or she may be better equipped than other homebuyers to acquire a residence.
3. Can I afford to be patient?
Consider your timeline as you debate whether to decline an offer.
If you're in no rush to sell your home, you can afford to be patient with offers on your house. Or, if you want to relocate to a new address as soon as possible, you should price your home aggressively from the get-go.
4. If I decline an offer, what will happen next?
After you decline an offer on your home, the homebuyer has the option to submit a new proposal or move on to other houses.
As a home seller, it is important to take an informed approach to home offers. With a real estate agent at your side, you should have no trouble making the best decisions on any proposals.
A real estate agent understands the ins and outs of the housing market and can help you evaluate all offers on your residence. He or she can provide you with honest, unbiased real estate recommendations and ensure you can get the best results during the home selling journey.
Collaborate with a real estate agent – you'll be glad you did. A real estate agent will enable you to evaluate home proposals and maximize the value of your house.
This listing recently sold for $1,579,000.
Just Sold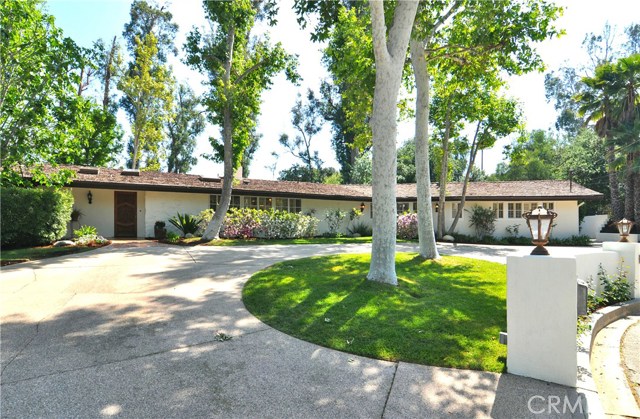 Nestled on a cul-de-sac in the hills is a single level 3600 sq ft Spanish-inspired sanctuary. The unique carved front door sets the tone for the 5 bedrooms and 4 bath home. Skylights flood the eat-in gourmet kitchen with natural light, while the stainless steel appliances & expansive cabinetry lead to the open living and dining room flanked by wall to wall wood French doors. Spanish pavers grace all living areas inside the house. The gorgeous master suite is a retreat, complete with a cedar-lined walk-in closet, large sitting area with fireplace, skylights in the master bathroom and 2 patios to enjoy your warm summer nights. The huge park-like private yard has a pool, built-in bbq, and plenty of grass to play and entertain. Enjoy the best of California living!
All houses have character. All houses have personality. Yet, some houses are filled with more history, the type of history that is publicly known and celebrated, than others. Once houses are placed on the national history registry they are rarely, if ever, lived in again.
Living in a history rich house
One such house that is nationally recognized that has been lived in is Biltmore House and Gardens. Some members of the Biltmore family continue to spend time in the house, even if only for a few hours a day, week or month.
The chance to live in a house that's rich with history could come by surprise. You could move into a house and later find out that a famous person once owned the house. Or you might learn that a crime was committed in the house.
Depending on where you reside, you might live in the birth house of a future government leader. An innovative business leader who goes on to develop a worldwide popular product or service might have spent her childhood in the house that you go on to buy.
Let a reporter start digging into this person's past and you could look up and see television cameras posted in your front lawn. Another thing that you might see is pictures of the house highlighted on the Internet. You might even be asked to participate in radio, television or newspaper interviews, sharing personal stories about experiences that you have had since you moved into the house.
Finding houses with history
Agencies that list celebrity homes that are for sale are great resources if you're looking to buy a house with history. Interior designers may also know where celebrity homes in areas that they service are located.
Companies like Zillow also list celebrity real estate directories. Magazines and websites that are geared toward upscale communities and money management also post celebrity homes for sale. If you're simply looking for a house that has lots of history, ask your realtor to tell you about the history of homes that attract you.
Online registries and history sites might have details on whether or not a house was in a historic natural event like a hurricane, earthquake or tornado. Historic registries could also reveal whether or not a house was constructed and lived in during historic events like the 1960s Civil Rights Movement, women's suffrage movement or American Revolution.
To buy and live in some of these homes, you might have to move to another part of the country. For example, you could live in a house that existed during the American Revolution if you move to the Northeast.
Just know that many historic homes, especially houses that were once lived in by a celebrity, are larger and more expensive than an average house. Views that these houses offer can be breathtaking. You also  might land a house that is large enough to comfortably operate a home business out of. Some houses that are loaded with history still have clothes and other belongings once owned and worn by a famous person hanging in the closet or another part of the house. These items can easily drive the value of the house upwards.