Summer boasts sunshine, warm temperatures and, of course, plenty of great homebuying opportunities.
The summer real estate market frequently represents a homebuyer's dream come true, and perhaps it is easy to understand why. There are many terrific properties available summer after summer, and homebuyers who know how to approach the real estate market should have no trouble securing a high-quality residence at a budget-friendly price.
What does it take to explore the summer real estate market effectively? Here are three summer homebuying tips that you need to know:
1. Become an Informed Homebuyer
Although many first-rate residences likely are available at the beginning of summer, the best properties will sell fast. Thus, homebuyers should take a diligent approach as they browse properties in summertime.
Stay up to date about homes in cities or towns where you would like to relocate. Also, examine home listings closely. Consider how long a property has been available, if the price of the property has been reduced recently and other homebuying factors as you conduct your home search.
An informed homebuyer will be better equipped than others to purchase a home that will serve him or her well for an extended period of time. And if you allocate the necessary time and resources to become an informed homebuyer, you may be able to accelerate the process of acquiring your dream residence.
2. Take Advantage of Open Houses and Home Showings
Open houses and home showings give you the opportunity to get an up-close look at a variety of top-notch residences.
Typically, you will be able to set up home showings at your convenience. These events enable you to browse a property, learn about its pros and cons and determine whether this residence meets or exceeds your expectations.
You also can take advantage of open houses, which serve as large, public home showings. An open house may feature dozens of potential homebuyers who visit a property over the course of several hours. As such, an open house will enable you to check out a house's interior and exterior, imagine what life would be like if you purchased a particular residence and decide whether to submit an offer.
3. Work with an Experienced Real Estate Agent
Browsing residences can be tricky, particularly for first-time homebuyers. But with an experienced real estate agent at your side, you can take the guesswork out of buying a house in summer.
Experienced real estate agents are available year-round and are happy to teach you about the ins and outs of purchasing a house in summertime. A real estate professional will help you submit offers on houses, keep you up to date about open houses and provide expert homebuying tips and guidance. That way, your real estate agent can help you accelerate your journey from homebuyer to homeowner.
Ultimately, an experienced real estate agent is available to support you in any way possible. He or she will even respond to your homebuying concerns and questions and make it easy for you to discover a terrific home in summer.
Collaborate with an experienced real estate agent, and you can navigate the summer real estate market quickly and effortlessly.
This listing recently sold for $1,105,000.
Just Sold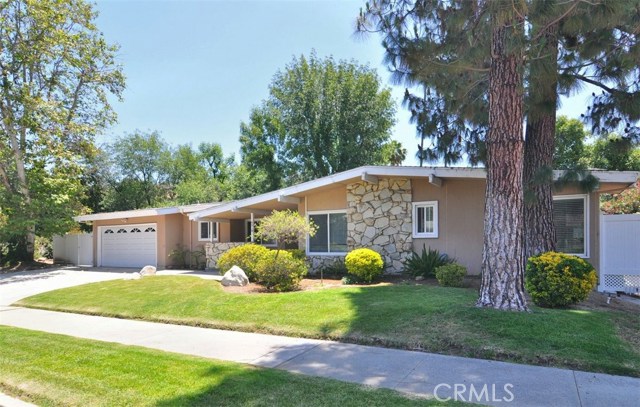 You'll feel at home from the moment you drive up this picturesque street and enter this 4 BD/3 BA Tarzana home with an open floor plan. Sliding doors line the back of the large living room/dining room, letting in lots of natural light that compliments the fireplace and raised ceilings. The eat-in kitchen has double ovens, lots of storage and counter space that overlooks the dining room. An en-suite bedroom is off of the dining room, perfect for an office or guests. The remaining 3 bedrooms are located off the living room. Two spacious bedrooms with high ceiling and share a bathroom that adjoins both rooms and are light and bright. The master also has raised ceilings, double closets and sliding doors that lead to the tranquil backyard with covered patio and above ground spa. The master bathroom has a large bathtub, separate shower, vanity area and double sinks. There is ample storage in the hallway and throughout the house. Plenty of room to entertain guests in the backyard that features an overhang, pebble tec salt water pool and a grassy area.
This listing recently sold for $749,000.
Just Sold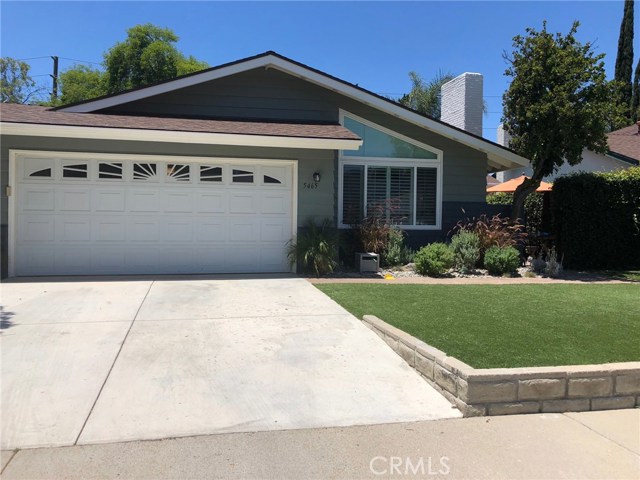 Fantastic single story 4 bedroom, 2 bath home in the Willow (Las Virgenes) School District. The open floor plan and front entry courtyard creates a living space much bigger than other homes this size. Lots of upgrades including new AC/Heat, ducts, electrical, windows, flooring, landscaping, etc. This home backs up to open space with lots of mature oak trees. Gate in the back connects to hiking trails. View of Strawberry Hill and Ladyface mountain in the backyard. The backyard is spacious and inviting. Connected 2 car garage, driveway and plenty of street parking makes it easy to invite friends and family over. An excellent location in Agoura Hills - this is the one you've been waiting for!
Buying a home should be a quick, simple process. However, the homebuying cycle sometimes proves to be a hassle, particularly for those who are shopping for a house for the first time.
Lucky for you, there are many quick, easy ways to become a smart homebuyer – here are three tips to ensure you can make informed decisions throughout the homebuying journey.
1. Check Out a Broad Array of Houses
Purchasing a home can be a fun, exciting journey, especially if you explore a wide range of residences.
Remember, the more residences you check out, the more likely it becomes that you'll find one that matches or exceeds your expectations.
When you review houses, be sure to analyze each property's interior and exterior closely. That way, you can identify any problem areas and determine whether these issues are potential deal-breakers.
Also, don't hesitate to check out the same house multiple times. It never hurts to take a second look at a house. And if you find that you enjoy a home after a second walk-through, you may be ready to submit an offer on this residence.
2. Set a Homebuying Budget
Before you make an offer on a house, it is important to consider exactly what you can afford. By doing so, you can avoid the temptation to overspend in the hopes of acquiring your dream house.
Many homebuyers get pre-approved for a mortgage – something that may prove to be exceedingly valuable.
With pre-approval for a mortgage, a homebuyer will know exactly how much money he or she can spend on a home. This will enable a homebuyer to enter the housing market with a budget in hand and map out his or her home search accordingly.
Furthermore, consider your monthly expenses prior to submitting a home offer. Electricity and assorted utility expenses can add up quickly, so you'll want to account for these costs. And if you want cable and internet services at your new home, you'll want to evaluate these potential expenses as well.
3. Consult with a Real Estate Agent
A real estate agent is a housing market professional, and as such, will help you simplify the process of going from homebuyer to homeowner.
Typically, a real estate agent will meet with you to understand your homebuying needs. He or she then will help you develop a homebuying strategy, one that ensures you can purchase your ideal house at a budget-friendly price.
With a real estate agent at your side, you should have no trouble acquiring a wonderful residence. This housing market professional will set up home showings, keep you up to date about new property listings and negotiate with home sellers on your behalf. As a result, a real estate agent will guarantee you can get the best results possible throughout the home selling journey.
Don't leave anything to chance as you kick off your home search. Instead, use the aforementioned tips, and you can become a smart home shopper in no time at all.
This listing was recently rented for $3,000.
Just Rented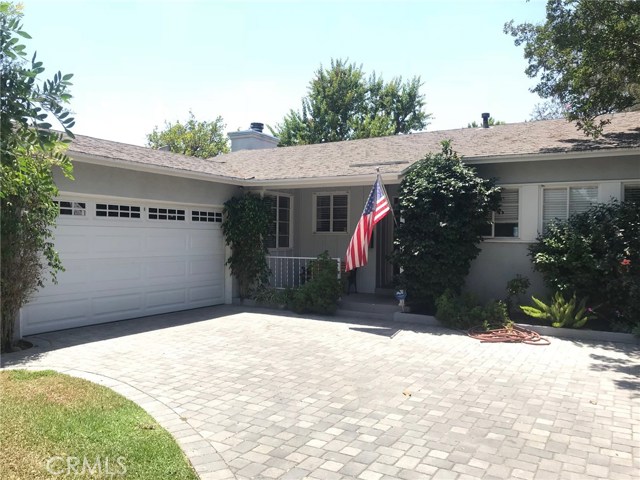 Welcome to this impeccably maintained home in Lake Balboa. Featuring 3 bedrooms and 1 full bathroom. There is additional living space of about 350sf step-down bonus room that has been used as a game room and overlooks the expansive lush backyard. The driveway pavers, front porch, and manicured lawn set the stage for what's inside. Remodeled kitchen with a great bar top provides extra seating, wood floors, recessed lights, central a/c. All positioned on a beautiful tree-lined street!