When you close on a home, you're sealing the deal with all of the agreements that you have made with the seller and your lender over the course of the home buying process. Since most people don't pay cash for a home, your loan will also close at the same time as the ownership changes. If you are paying cash, the process may be slightly different. Closings can also be called "settlements" since everything is being signed and sealed at this time, essentially, "settling" the deal.
Have Your Checkbook Ready
The closing is where documents are exchanged, the keys are passed on, and all of the funds required to complete the transaction are paid. Closing costs include the down payment that you're putting on the home, lawyer's fees, taxes, commissions, assessments, and more. The seller may be writing a check too, paying off the old loan to their former home. You'll need to verify the amount that needs to be paid at closing clearly before you reach the closing table. The money must be presented at the time of closing in order for the deed to be handed over. 
Get A File Folder And Stretch Your Writing Hand
The settlement on a home requires quite a bit of paperwork. You'll be handed a stack of papers to sign. Take the time to listen to your lawyer or realtor to understand exactly what you're signing. There's more papers to sign than you really can imagine! Finally, you'll be handed copies of all the papers that you put your signature on. It's important to keep everything for your records. These documents will include everything from proof of insurance to the deed on the property to your loan terms and documentation. 
Where Will The Closing Be?
Depending on where you live, your closing will take place in either the lender's office or the office of a lawyer who is representing the closing. Typically, it will be the loan company's attorney who holds the event in this case. In some cases, closings can be what is known as "witness only." This means that a notary or attorney will be present at the chosen closing location to provide documents. The drawback to this type of transaction is that nothing that you're signing will be explained to you.
What Happens Following Closing?


When all the I's are dotted and the T's are crossed, congratulations! You're the proud owner of a new property. Unless there has been a prior agreement made with the seller, you'll be able to take possession of the property right away. Occasionally, there will be some post-closing agreements that involve transactions due to a repair that couldn't be made or reimbursements for real estate property taxes that were paid on the part of the seller. Ideally, this will all be taken care of at the closing table, but at times other arrangements must be made.
Whether you're a movie buff, like playing the latest video games, or just appreciate high-quality video and audio when you're binging shows in Netflix, your experience can be greatly enhanced with a home theater system.
 Technologies are ever-changing when it comes to home audio and video. The quality of DVDs now seems laughable next to 4K resolution HD videos. Similarly, bulky home audio systems that once required several huge speakers have been reduced to small "sound bars" that sound excellent and take up hardly any room at all.
 If you'd like to turn your living room, basement, or any other room in your home into a home theater, read on.
Location of your home theater
The obvious choice for many when it comes to choosing a location for their home theater is the living room. And that might make the most sense for people who have small or mid-sized houses who spend much of the time in their living room.
However, if you're looking for an immersive, distraction-free viewing experience, you may want to consider other rooms in your house, such as a finished basement or office.
What you'll need
 If you're starting from scratch, you'll need to invest some time and money in your home theater. First, you'll need an HDTV or projector and screen. Projectors can be a fun way to achieve the movie theater experience and are particularly useful in large rooms where you're sitting far from the screen. However, quality projectors are quite pricey ($600 or more, not including the cost of a screen).
Choosing a television
If you go the television route, you have several options. Shopping for a TV is no easy feat. There are LED, OLED, 4K Ultra, and curved televisions. If you're looking for the highest video quality and plan on streaming HD video with a high resolution, a 4K Ultra would be the best option.

 However, if you aren't particular about video quality and will be happy with anything that plays your old DVD collection, most LED televisions will do the trick at an affordable price point.
Home au
dio
When it comes to audio quality, you might be surprised with the variety of systems on the market.

For the classic home theater experience, a multi-speaker surround sound system is the closest you'll get to the cinematic experience. Since the rise of the sound bar, home theater systems have become much more affordable.
However, with most surround sound systems you'll need to buy a receiver. You'll need to set it up and find a place to put it (they tend to be pretty large).
If you don't want to go through the trouble of installing speakers around the room and finding a place for a big audio receiver, a sound bar could be a great alternative. Starting at around $100 and scaling up to $1,000 depending on your audio quality needs.
Most decent sound bars come with a small subwoofer, but other than that they are small, lightweight and typically Bluetooth-ready, so you can just plug them in and start listening.
Price Change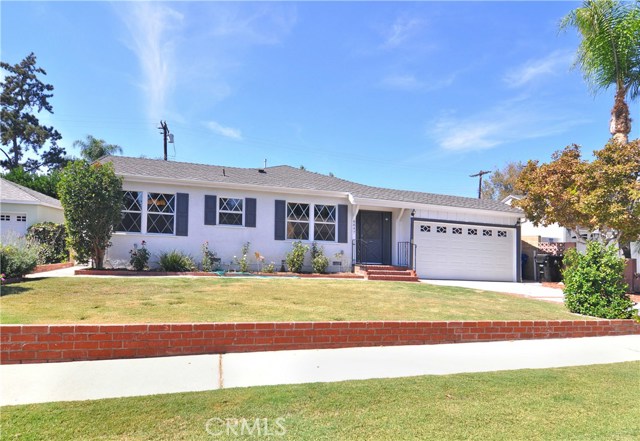 Reduced to sell!!! This beautifully remodeled 4 bedroom 3 bath home is conveniently located to CSUN. With over 1800 sf, once inside you are wowed by the open floor plan and exposed beam ceiling. The expansive kitchen highlights white cabinetry that's accented by smokey gray counters. This focal point appeals to those who love to cook and entertain. Stainless steel appliances, restoration hardware inspired lighting, designer influenced center island, and oversized pantry not only pleases the eye but functions efficiently. Other upgrades of importance: plumbing, electrical, HVAC, LED lighting, flooring and many newer windows.. The master bedroom is truly a retreat where you are welcomed by a vaulted ceiling and sliding barn doors. Three other bedrooms are wonderfully sized with 1 being en-suite. A separate service room off the back provides for the laundry area and additional storage. Alluring curb appeal carries to the backyard, where there's a covered patio that provides reprieve from the sun while enjoying the scenery out back. Boasting a grassy area to enjoy along with an avocado tree, orange tree, and raised planter. Park the car in the 2 car garage and come home!!
If you're buying your first home, there are plenty of things that you'll need to know. Being informed will allow you to avoid some of the most common mistakes that first-time homebuyers make. These errors and their remedies can be found below. Don't join the crowd and make an error, know before you buy. 
They Don't Have Enough Funds


Every homebuyer plans for mortgage payments. Not every buyer plans for all of the other costs that go along with buying a home. Just because you can afford mortgage payments doesn't;t necessarily mean that you can afford the house. 
There's so much financially that goes into owning a home. You'll need to plan for things like home maintenance, insurance, taxes, closing costs, and more. All of this will need to be saved ahead of time in order to buy and maintain a house. Things like property tax and insurance can go up yearly, and these costs can be very unexpected. 
Not Securing A Loan


If you don't secure a loan first and find the home of your dreams, you could be in for trouble. If you haven't been pre-approved for a mortgage, finding a home and putting an offer in is a bit riskier. Many buyers don't realize that they can't qualify for the amount of loan that they think they can. Getting pre-qualified allows buyers to understand just how much house they can afford. 
Avoiding Real Estate Agents
If buyers go it alone, they are taking a risk. The seller pays the real estate agent fees in a home transaction. You really have nothing to lose getting a professional to help you. From there, your agent can recommend all sorts of professionals to assist you in your home search including lawyers, mortgage companies, home inspectors, and others. It's essential for a smooth home transaction to work with people who are experienced and know what they're doing.    
Depleting Your Savings


When you buy your first home, you're going to need a reserve of cash beyond what you have saved for a downpayment. This cash includes an emergency fund, money for repairs, furniture, new appliances, and other unexpected expenses. If you use all of your savings on a downpayment, you'll be in a dangerous financial situation. Just make sure you have saved enough extra for a rainy day fund.
Opening New Accounts


Before your loan is closed, you should be frozen- financially frozen that is! Don't open any new accounts. It can be tempting to head out and buy a new car that will look good in your new driveway or to fill your house with all sorts of brand new furniture, but you should wait. Once you get the keys to your new home, you're in the clear to spend again and open new accounts. You don't want to overextend your budget of course. Just be sensible!      
If you've ever experienced the frustration of paying more than necessary for home repairs, remodeling, or upgrades, you're not alone! Most of us have done it at one time or another, and it's not a pleasant feeling!
The good news is that if you make up your mind to do a little research, ask questions, request a free quote, and get two or three estimates, then you probably won't have to repeat the same mistake. Unless it's a dire emergency, it's always better to take your time in choosing a contractor or repair technician for a home project.
While it may be a little more time consuming to get recommendations, compare prices, and talk to several contractors, it's well worth it -- both in terms of monetary savings and peace of mind. Since the typical homeowner incurs many expenses, every year, to maintain their plumbing, electricity, roof, floors, HVAC system, landscaping, appliances, and much more, the amount of money you can save from comparing estimates and researching contractors can really add up!
The ideal scenario for hiring a home contractor is to get a recommendation from a trusted friend, family member, or neighbor. That doesn't necessarily guarantee that you'll be getting the best value for your dollar, but it's a darn good starting point! Online reviews of contractors can also be helpful, but sometimes they lack the detail and credibility that's essential to a meaningful recommendation. No review is complete unless it says whether the customer would hire the contractor again and if they (the customer) would recommend them to family and friends.
Since no one's perfect, it's also helpful to know what the contractor could have done better. A lot of times people will say something like, "I was satisfied with the end result, but the project took a lot longer than expected and the contractor always showed up late." Asking questions, comparing prices, and asking for references are among the ways to increase the likelihood that you'll be satisfied with the contractor you choose and the quality of work they provide.
Depending on the scope of the project and its estimated cost, you may also want to check whether the contractors you're considering are accredited with the Better Business Bureau and if anyone has filed a complaint against them. Being accredited does not mean that the BBB endorses the business, but it does indicate that the business does meet certain standards and that they have agreed to make a good faith effort to resolve consumer complaints. In order to be accredited by the BBB, businesses need to submit an application, meet accreditation standards, and pay a fee. To keep their designation, they must maintain at least a "B" rating with the Bureau and continue to comply with its standards of professionalism, honesty, and customer responsiveness.