Price Change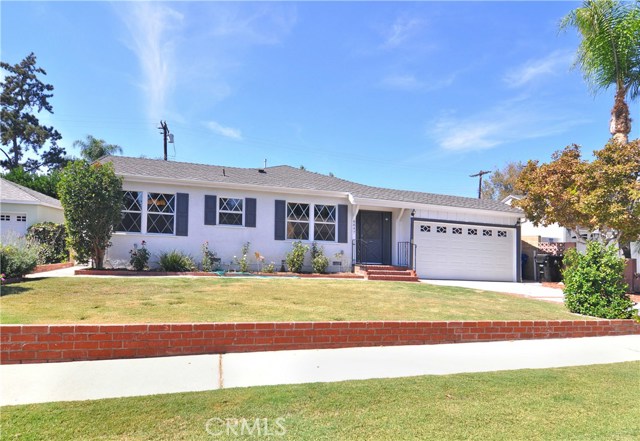 Reduced to sell!!! This beautifully remodeled 4 bedroom 3 bath home is conveniently located to CSUN. With over 1800 sf, once inside you are wowed by the open floor plan and exposed beam ceiling. The expansive kitchen highlights white cabinetry that's accented by smokey gray counters. This focal point appeals to those who love to cook and entertain. Stainless steel appliances, restoration hardware inspired lighting, designer influenced center island, and oversized pantry not only pleases the eye but functions efficiently. Other upgrades of importance: plumbing, electrical, HVAC, LED lighting, flooring and many newer windows.. The master bedroom is truly a retreat where you are welcomed by a vaulted ceiling and sliding barn doors. Three other bedrooms are wonderfully sized with 1 being en-suite. A separate service room off the back provides for the laundry area and additional storage. Alluring curb appeal carries to the backyard, where there's a covered patio that provides reprieve from the sun while enjoying the scenery out back. Boasting a grassy area to enjoy along with an avocado tree, orange tree, and raised planter. Park the car in the 2 car garage and come home!!
If you're buying your first home, there are plenty of things that you'll need to know. Being informed will allow you to avoid some of the most common mistakes that first-time homebuyers make. These errors and their remedies can be found below. Don't join the crowd and make an error, know before you buy. 
They Don't Have Enough Funds


Every homebuyer plans for mortgage payments. Not every buyer plans for all of the other costs that go along with buying a home. Just because you can afford mortgage payments doesn't;t necessarily mean that you can afford the house. 
There's so much financially that goes into owning a home. You'll need to plan for things like home maintenance, insurance, taxes, closing costs, and more. All of this will need to be saved ahead of time in order to buy and maintain a house. Things like property tax and insurance can go up yearly, and these costs can be very unexpected. 
Not Securing A Loan


If you don't secure a loan first and find the home of your dreams, you could be in for trouble. If you haven't been pre-approved for a mortgage, finding a home and putting an offer in is a bit riskier. Many buyers don't realize that they can't qualify for the amount of loan that they think they can. Getting pre-qualified allows buyers to understand just how much house they can afford. 
Avoiding Real Estate Agents
If buyers go it alone, they are taking a risk. The seller pays the real estate agent fees in a home transaction. You really have nothing to lose getting a professional to help you. From there, your agent can recommend all sorts of professionals to assist you in your home search including lawyers, mortgage companies, home inspectors, and others. It's essential for a smooth home transaction to work with people who are experienced and know what they're doing.    
Depleting Your Savings


When you buy your first home, you're going to need a reserve of cash beyond what you have saved for a downpayment. This cash includes an emergency fund, money for repairs, furniture, new appliances, and other unexpected expenses. If you use all of your savings on a downpayment, you'll be in a dangerous financial situation. Just make sure you have saved enough extra for a rainy day fund.
Opening New Accounts


Before your loan is closed, you should be frozen- financially frozen that is! Don't open any new accounts. It can be tempting to head out and buy a new car that will look good in your new driveway or to fill your house with all sorts of brand new furniture, but you should wait. Once you get the keys to your new home, you're in the clear to spend again and open new accounts. You don't want to overextend your budget of course. Just be sensible!      
If you've ever experienced the frustration of paying more than necessary for home repairs, remodeling, or upgrades, you're not alone! Most of us have done it at one time or another, and it's not a pleasant feeling!
The good news is that if you make up your mind to do a little research, ask questions, request a free quote, and get two or three estimates, then you probably won't have to repeat the same mistake. Unless it's a dire emergency, it's always better to take your time in choosing a contractor or repair technician for a home project.
While it may be a little more time consuming to get recommendations, compare prices, and talk to several contractors, it's well worth it -- both in terms of monetary savings and peace of mind. Since the typical homeowner incurs many expenses, every year, to maintain their plumbing, electricity, roof, floors, HVAC system, landscaping, appliances, and much more, the amount of money you can save from comparing estimates and researching contractors can really add up!
The ideal scenario for hiring a home contractor is to get a recommendation from a trusted friend, family member, or neighbor. That doesn't necessarily guarantee that you'll be getting the best value for your dollar, but it's a darn good starting point! Online reviews of contractors can also be helpful, but sometimes they lack the detail and credibility that's essential to a meaningful recommendation. No review is complete unless it says whether the customer would hire the contractor again and if they (the customer) would recommend them to family and friends.
Since no one's perfect, it's also helpful to know what the contractor could have done better. A lot of times people will say something like, "I was satisfied with the end result, but the project took a lot longer than expected and the contractor always showed up late." Asking questions, comparing prices, and asking for references are among the ways to increase the likelihood that you'll be satisfied with the contractor you choose and the quality of work they provide.
Depending on the scope of the project and its estimated cost, you may also want to check whether the contractors you're considering are accredited with the Better Business Bureau and if anyone has filed a complaint against them. Being accredited does not mean that the BBB endorses the business, but it does indicate that the business does meet certain standards and that they have agreed to make a good faith effort to resolve consumer complaints. In order to be accredited by the BBB, businesses need to submit an application, meet accreditation standards, and pay a fee. To keep their designation, they must maintain at least a "B" rating with the Bureau and continue to comply with its standards of professionalism, honesty, and customer responsiveness.
For those who want to simplify the homebuying process, crafting a budget is ideal. Because if you tailor your house search to your finances, you can eliminate the risk of spending beyond your means to acquire your dream residence.
Now, let's take a look at three tips to help you budget for the homebuying journey.
1. Analyze Your Financial Situation
Request a copy of your credit report – you'll be glad you did. You are eligible to receive a free copy of your credit report annually from each of the three credit reporting bureaus (Equifax, Experian and TransUnion). Once you have your credit report, you can assess your credit score and take steps to improve it as needed.
Getting your credit report can help you identify outstanding debt and other financial issues that may make it tough to acquire a house. If you can correct these issues today, you can eliminate the risk that they could impact your ability to buy your dream residence in the near future.
2. Consider Your Homebuying Expenses
The price of a home is one of many financial considerations that a buyer will need to evaluate during the property buying journey. Fortunately, if you map out your homebuying expenses, you can ensure that you'll have the finances available to cover these costs as you pursue your dream home.
For example, a property inspection may be used to assess a house's condition before you finalize a home purchase. This inspection will require you to hire a professional home inspector, so you will need to make sure you have the money available to cover the cost of this homebuying expense.
You should consider home closing costs as well. And if you start saving for home closing fees and other homebuying expenses, you won't have to worry about scrambling to get the money to cover these costs as you navigate the property buying journey.
3. Get Pre-Approved for a Mortgage
Pre-approval for a mortgage is a must, regardless of your homebuying goals. If you meet with a variety of banks and credit unions, you can analyze your home financing options and select a mortgage that suits you perfectly.
Banks and credit unions are happy to teach you about different types of mortgages and how each type of mortgage works. Plus, if you have any mortgage questions, banks and credit unions are ready to respond to your queries right away.
As you prepare to pursue your dream house, you also may want to hire a real estate agent. In addition to helping you streamline your search for your ideal residence, a real estate agent can put you in touch with the top mortgage professionals in your area, help you plan ahead for various homebuying expenses and much more.
If you want to conduct a successful home search, it may be a good idea to prepare a homebuying budget. Thanks to the aforementioned tips, you can craft a homebuying budget so you can accelerate the process of acquiring your dream house.
This listing was recently rented for $10,500.
Just Rented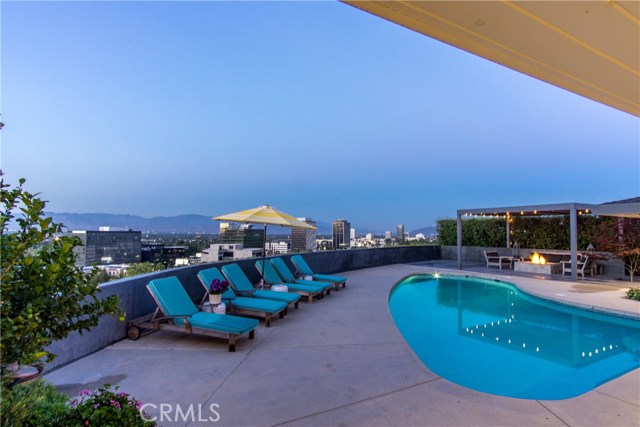 Best views in the Valley and very motivated!! Located at the end of a quiet cul-de-sac in Encino, is a mid-century modern transitional home you won't want to miss. Reclaimed wood from the Hollywood Bowl (former seating), frames the living/dining rooms, which includes a built-in seat. Walls of glass with sliding doors showcase the sparkling pool & stunning valley views. This area also features a fireplace & custom bookcases with ample storage. Built for entertaining is a chef's kitchen w/ magnificent island. From the oversized pantry, accented by a Tiffany blue door, 2 stainless ASKO dishwashers, farmhouse sink, and stainless Subzero refrigerator with glass door, to the Blue Star range which compliments the Carrara countertops and smoky hued custom cabinets. Even enjoy passing items outside through a "margarita window" when entertaining your guests. Spectacular views from every room with easy outside access to the many patio areas makes for seamless indoor/outdoor living. A laundry rm w/ 2 washers/ 2 dryers, and marble folding table. 3 nice-sized bedrooms up and 1 down, with an additional bonus room located downstairs. Light/ bright master, emphasized by high ceilings, large windows, a private balcony, and amazing views. A French-inspired master bath w/ heated floors flanked by vanities with smoked mirror inlay & steam shower. Views, a pool, firepit, entertaining areas don't disappoint outside. Submit your best offer and move in to the coolest house in Encino!